Endowments
The Trust has created endowment for 5 lacks for a period of 5 years Vide deposit No 417612 dated 14-08-2013. The Original FD has been deposited with SRC NCTE Bangalore Vide AC No 6152622027 dated 14.08.2013. It has also created endowment for 3 lacks for a period of 5 Years Vide FD No 417614 dated 14.08.2013 being the one month salary of the staffs. The Original FD has been deposited with SRC NCTE Bangalore Vide acknowledgement Ac/ No: 6152620347 dated 14/8/2013. 
Building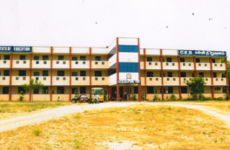 The Institution is situated in 5 acres of land in SF No 82-4.19 acres, 86/2B -0.03 ¾ acres 83/2A 1.10 acres in Kakathoppu Village, Chettikuppam Post Gudiyatham Taulk, Vellore Dist, Tamil Nadu with Building area of 57544 Sqft or 4000 Sqmt RCC. The building is quite free from Noise and pollution. It has many room related to seminar halls, Tutorial Halls, Staff Rooms, Multipurpose Hall, Principal Room, Students Common Room etc.  
Library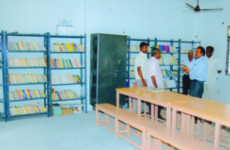 Nearly 7400 books are housed in our modernized library. Sufficient copies of text books, Journals, Magazines, Periodicals and NCTE publications are available. The Library has been completely digitalized. 
Laboratory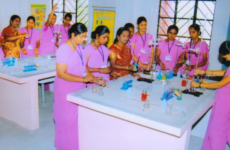 The College Laboratories are well equipped with modern and sophisticated equipments. It has separate laboratories relating to Psychology, Science, Computer, Educational Technology and Language Lab . 
Transport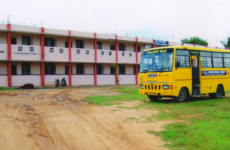 The College Free Bus are available for the conveyance of students from near by Villages.